Several weeks ago I organized my bedroom closet, and this organizational mini-project led to the removal of several articles of clothing. Whenever we clean out or organize our closets we are left with a decision: What should we do with the clothes we purge?
Today I am sharing what I do with the clothes I purge from my closet.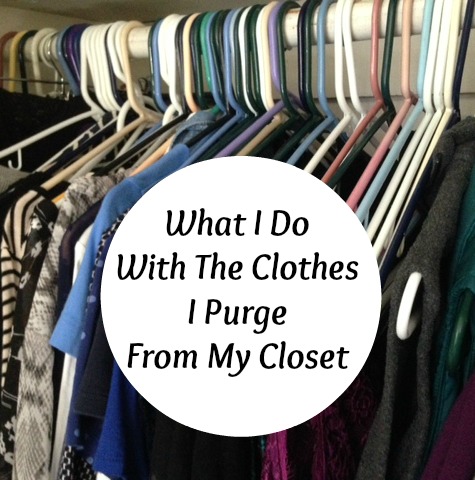 (This post contains affiliate links, so thenotsobusymom receives a very small commission if you make a purchase through the links.)
I begin by doing a quick assessment, and then sort the clothes into piles determining what should be tossed out, given to friends, donated to an organization or sold.
Toss Out: Sometimes an item has to be tossed out. I don't like when clothing becomes trash, but sometimes it has to happen. If I find clothes with holes, rips or other damage I toss them out. (If I am able to make them into rags then I do that.)
Give Away to Friends: I sometimes see an item and know it will be a good option for a friend. This happens most frequently with my children's clothing. It's nice to be able to share the love and pass along items that no longer fit my kiddos.
Donate to an Organization: We have many Red Cross and Salvation Army donation boxes around us. I limit the amount of clothing I leave in these boxes; I know these organizations are often overloaded with donations, and I am not fully certain about what happens to the clothes I donate. We have a local family pantry that receives clothing donations so that has become my first choice when donating to an organization.
Sell: There are times when I choose to sell my gently used items that no longer work for me because it is a unique way to make a little money. There are a number of consignment shops in my area, and there is one in particular that I will consign with if I choose to sell locally. More often than not, if I am choosing to sell, then I will do it online.
My number one online option for selling my gently used clothing is thredUP. I buy from thredUP and when it makes sense, I sell to them. The process for selling your clothes begins with ordering a clean out kit. The clean out kit consists of a large plastic bag (to fill with your clothes) and some basic info and instructions for sending your clothes to thredUP.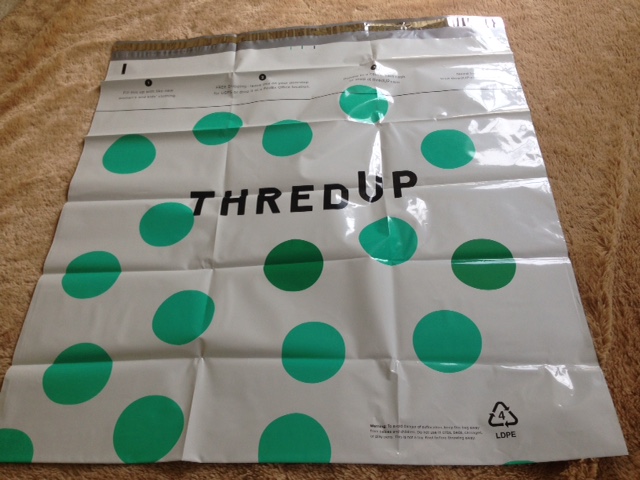 Poshmark is another option for selling your clothes. I just heard about and am trying Poshmark for the first time. I have listed just 2 items, and I will let you know if I have any success!
When donating or selling clothes, I like to take the time to make sure the clothes look as good as they can. There are two tools I use to make this happen: a lint roller and a fabric defuzzer.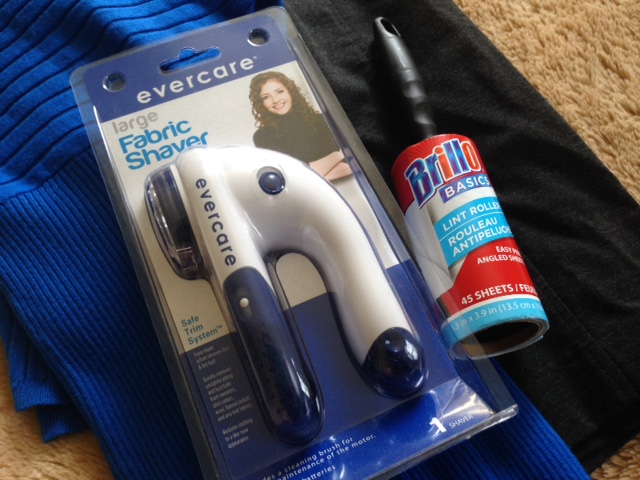 Remove the lint!

A closet clean out and organization will lead to unwanted items, so remember the options I shared when considering what you might do with the items you purge!
What about you? What do you do with the items you purge from your closet? Leave me a comment; I would love to hear from you!
Until next time,
Charissa
When Reaching Your Financial Goals Means You Don't Look Like Everyone Else