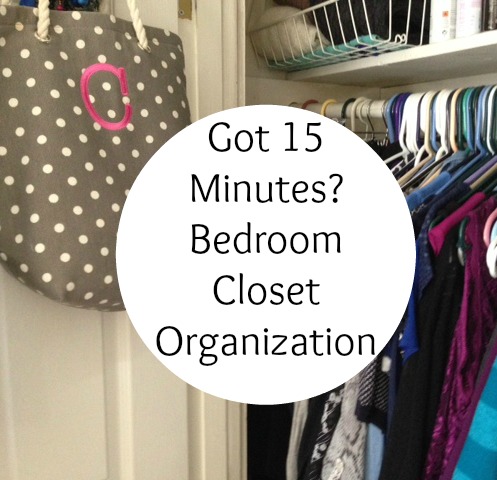 I find I have this terrible habit of dreading tasks, so I wrote about this problem and a simple solution in a prior post. I have also found that it takes more time to dread and huff and puff about a task than it actually takes me to complete the task.
I am trying to be better about diving into various areas of my home that need attention and working for just fifteen minutes to see how much I can accomplish in that short amount of time. It is surprising how much can be done in a focused amount of time.
Today begins post 1 in a series called Got 15 Minutes?.
We live in a small home with small closets that can quickly become a bit disorderly, so my bedroom closet was the perfect spot to start my Got 15 Minutes? series.
The Bedroom Closet
Yesterday I put on some music, set my timer for 15 minutes and tackled my bedroom closet.
These were the 4 tasks I was able to accomplish in 15 minutes:
I pulled out unwanted clothing. I quickly looked at everything hanging in my closet and pulled out items that I no longer was wearing including items that: didn't fit well, were damaged in some way or I just didn't like.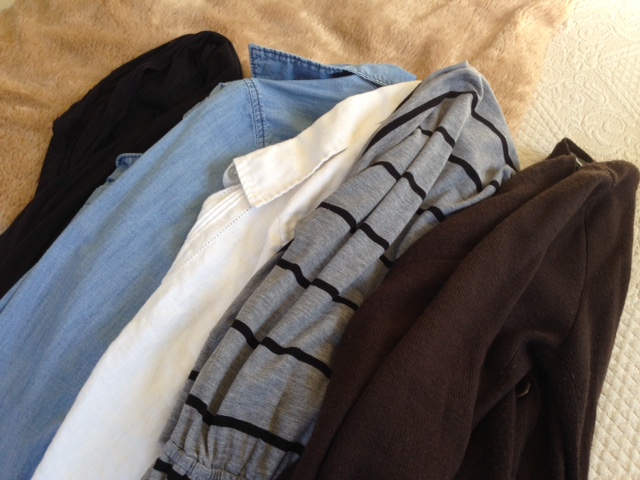 I reorganized hanging items by category. I took a few minutes to make sure like-items were hanging together. I put pants in one section, skirts in another, long sleeved shirts and then short sleeved shirts, etc. I know I don't always keep things this orderly all the time, but it's nice to "reset" when I can.
I removed any items that did not belong in my closet. Why is my closet the catch-all? It seems that so many random items end up in the bottom of my closet. I took some time to pull out those items that should be living in another "home".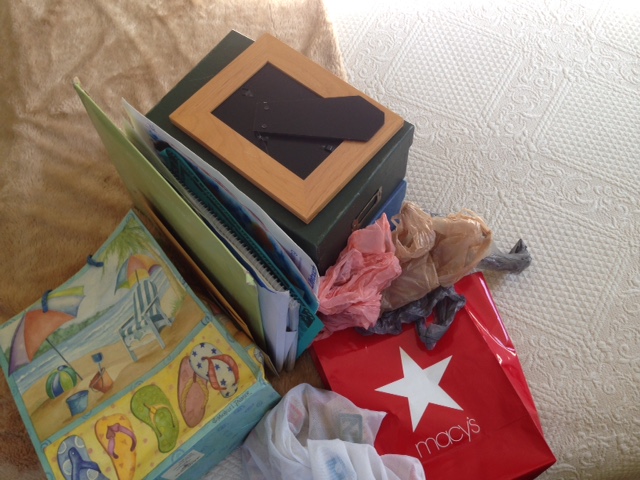 I organized my folded sweaters. I keep my sweaters in a wire basket on my top shelf. I pulled all of them out, got rid of a couple unwanted ones, refolded the keepers and placed them back in the basket.
When the timer went off I was pleased with all the progress I made in a short amount of time. My closet was cleaner and more organized than it had been 15 minutes ago!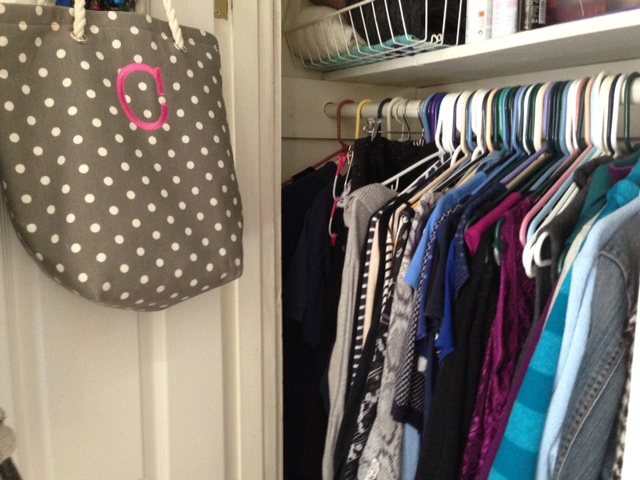 (My closet is not large or fancy, but it does the job & it does the job even better when I keep it clean & organized!)
Another 15 Minutes
I was actually so pleased with the progress I made that I decided to set the timer for another 15 minutes and see if I could bring even more order to my space. Another 15 minutes later, and I was smiling with satisfaction.
I'm so glad I stopped dreading this task and took some time yesterday to work on a needy space in my home.
What about you? What space can you tackle for 15 minutes today? I would love to hear from you, so leave me a comment below!
Until next time,
Charissa