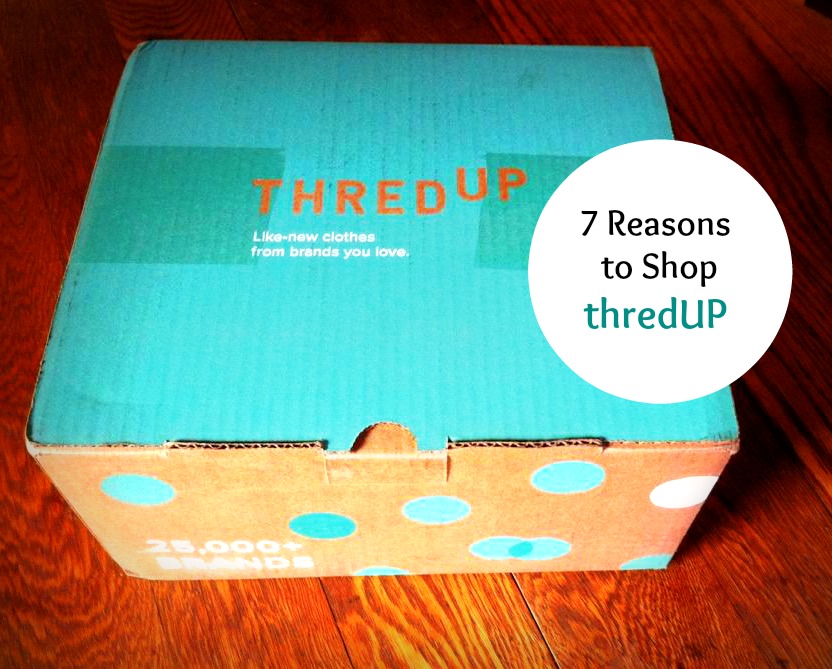 Are you looking to make your life not so busy by shopping online instead of in store? Today I want to share with you one of my favorite online clothing store options, thredUP. If you love thredUP like I do then you know why it's a great shopping experience, but if you've never tried thredUP or even heard of it until now, let me share with you 7 reasons you should shop thredUP.
1. It's convenient.
Like all online stores you can shop for your thredUP purchases while in your super comfy pajamas on your extra comfy couch. You can shop day or night. You can shop while watching your favorite show or listening to a podcast. Yes, it's convenient.
2. They sell like-new, gently used clothing.
I love the idea of passing along clothing that is still in good condition to other people. I do it in my own personal life, sharing items my children and I no longer need or want with friends or family. The same idea is played out on thredUP but on a much grander scale. Yes, buying new is always an option, but I prefer considering like-new, gently used first.
3. They sell thousands of brands for a variety prices.
With over 25,000 brands you are bound to always find something you love. I know that I have tended to mostly stick with the brands I love, but I also have been adventurous and tried brands that I have never even heard of before browsing thredUP. There is a wide range of prices because of the wide variety of brands, but I just tend to stick to prices $15 and under.
4. You can earn credit for future purchases.
If you share your thredUP referral link and someone purchases through that link you get $10 and so do they! Share with 5 people and if those 5 people make purchases you get $50, and they each get $10. It's a win-win situation, and I almost always shop thredUP using earned credit.
5. You can find items for you and your children.
I love that thredUP has items for women (sizes XXS to 5X & maternity), juniors and for children. It's so nice to be able to shop second hand for your kids as well as for your own wardrobe.
6. You can purchase shoes, handbags and accessories.
I love being able to purchase clothing second hand, and I also appreciate the option to buy like-new shoes, handbags and accessories. The variety of options in these categories is endless. ThredUP sells everything from boots to sandals, diaper bags to wallets, and sunglasses to watches.
7. You can clean out your closet with no hassle.
Not only can you purchase items from thredUP, you can also sell items on the site. (And thredUP does the hard work for you.) Simply order a free clean out kit, and thredUP will send you a large bag to fill with your gently used items. I have ordered 3 bags over the course of the past 3 years. You earn credit when your clothing sells. Check out their payout estimator to see just how much you might receive for any given item.
Shopping thredUP has been so practical and fun for so many reasons. Have I piqued your curiosity yet? Let's take a look at my most recent order!
My most recent thredUP order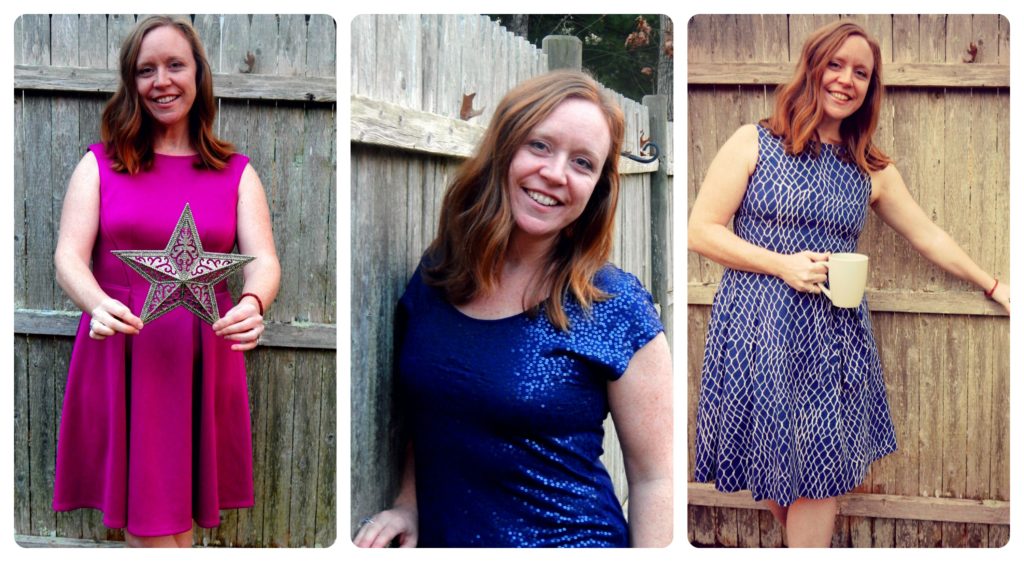 Last week I received my 17th order from thredUP. I ordered 3 items: 1 shirt and 2 dresses. All 3 fit me and are in excellent condition.
Raspberry Gabby Skye dress  retail: $60.00  thredUP: $15.99
Sequined Old Navy top  retail: $25.00 thredUP: $7.99
Navy & white LL Bean dress  retail: $60.00 thredUP: $14.99
I was once again super happy with what I received in my polka dot box. ThredUP continues to be a great online buying option for me!
Interested in making your first purchase from thredUP? Click on my link for a $10 credit and try out a new shopping experience! http://www.thredup.com/r/SPNFUN
What about you? Do you shop second hand? Have you ever shopped thredUP?
Until next time,
Charissa