(This post contains affiliate links, so thenotsobusymom receives a very small commission if you make a purchase through the links.)
Have you ever left your house, been a few minutes down the road, and realized you forgot to put on deodorant?
Have you ever left your house, arrived at your destination, and realized you never brushed your teeth?
No? Oh, right, neither have I.
Okay, not true. I have forgotten to do many important things, and I often realize it when it's too late. Because in the midst of getting 3 kids out the door and trying to put myself together, I sometimes forget things.
It was because of these various "Oh, no!" moments that I chose to create a little "emergency kit" of sorts for the glove box of my car.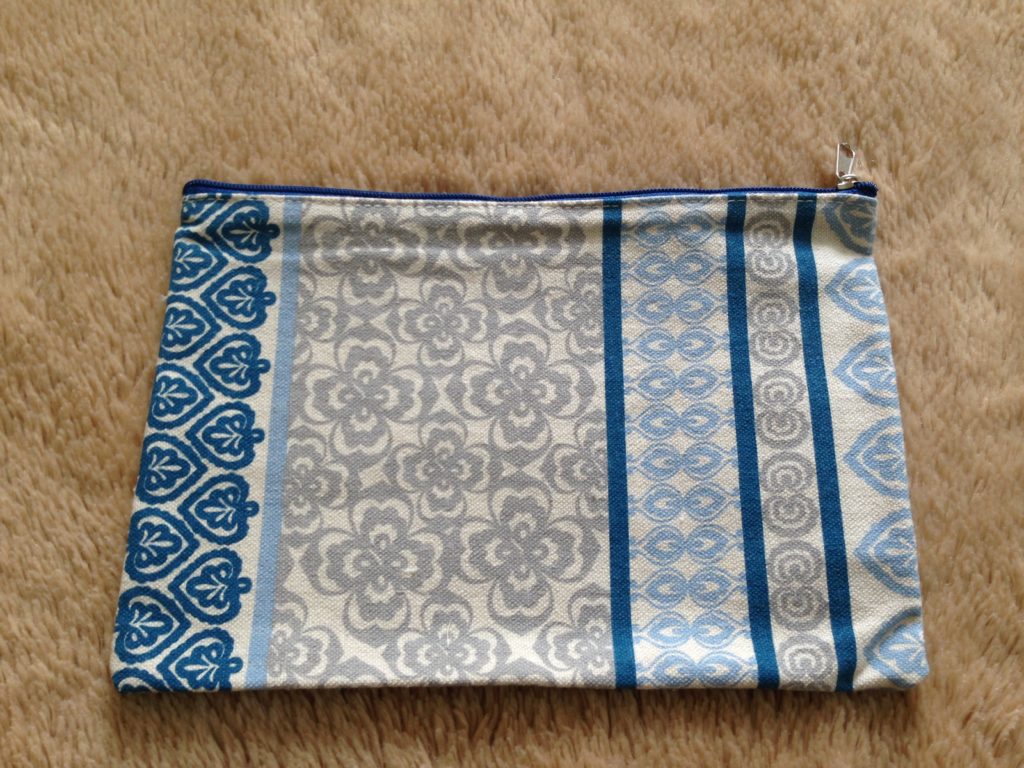 I could keep these emergency items in my purse, but right now I am enjoying my medium-sized crossbody bag. I don't want to add more bulk to my purse or buy a larger one at this point. Having a cosmetic bag that remains in the glove box of my van seems like the perfect solution for the time being.
The Contents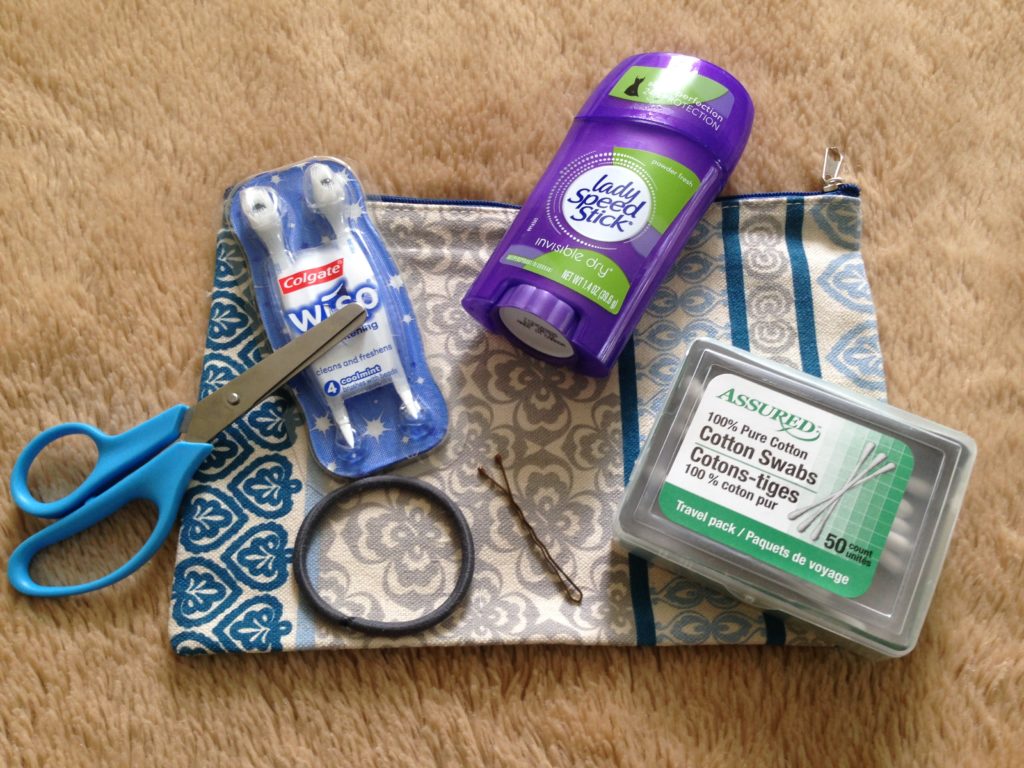 *scissors
*hair tie
*bobby pin
*Wisp (mini-toothbrushes)
*deodorant
*cotton swabs
I picked up the super cute bag that contains all these items at the Dollar Tree. (I know you're surprised.)
What I Want to Add to My Bag
*tweezers
A Few Other Tips
Don't try to prepare for every possible situation. Remember this is a small bag you are trying to fill with emergency items. If you start playing out every scenario, you'll be filling your glove box and car with too much extra clutter.
Clean out and restock the bag periodically. Your items will be used and need replacing. Some items might get old and need a refresh. Check your bag periodically, so you're not caught off guard the next time you need an item unexpectedly.
Consider a bag for each car. If you have more than one car, consider making two of these kits. They're not that expensive, but they do come in handy, so while assembling one bag, you might as well put together another.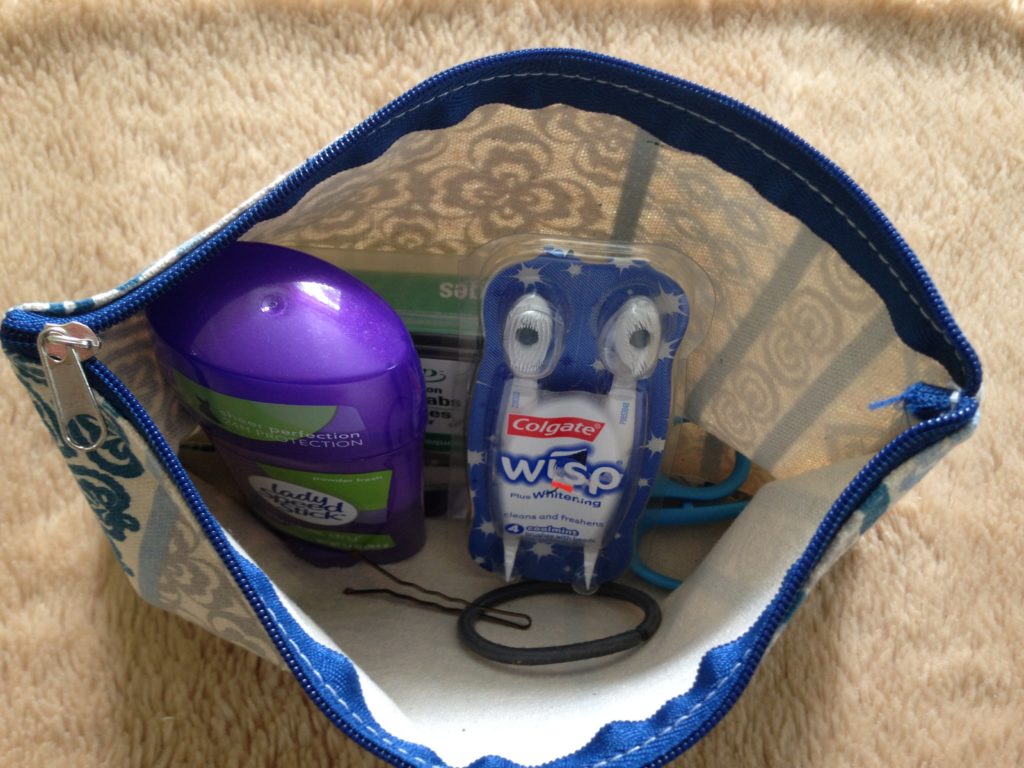 What about you? Do you keep anything stocked in your glove box? What item do you always wish you had in your car? Leave your ideas below! I would love to hear from you!
Until next time,
Charissa
Continue reading "What I Keep in the Cosmetic Bag in My Glove Box"