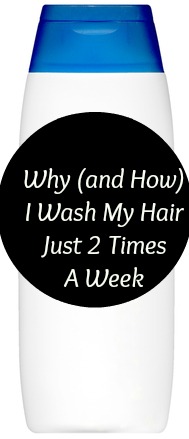 I didn't wash my hair today…or yesterday. And I won't be washing it tomorrow. I know. It might seem a bit odd, but I have found that I only need to wash my hair two times a week. It's a simple way I make my life a little easier.
Today I want to share with you why and how I wash my hair just 2 times a week.
The Why
It makes my life just a little less busy. Instead of washing my hair 7 times a week I wash it 2 times. Instead of blow drying my hair 7 times a week I air dry it 2 times. Time that would be spent washing and drying my hair can be spent in other ways.
It keeps me from over-drying and over-styling my hair. My hair is in better condition than it would be if I washed and dried it 7 days a week. The two times a week I do wash it I find it to be quite smooth and manageable.
Each day my hair looks better than the day before. I know this might seem impossible, but it's true. When I washed, blow dried and styled my hair each day it was a long process, and my hair always looked just okay. Now I find that Day 2 hair is better than Day 1 hair and Day 3 hair is better than Day 2 hair and so on. Yes, this positive trend does eventually end, but I can honestly say I have even gone a whole week without washing my hair, and it still looked (and smelled) good!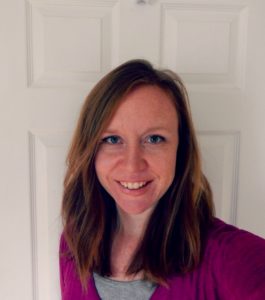 The How
The Products
Shampoo. I use Pantene Pro-V Smooth & Sleek with Argan Oil. I have used a variety of shampoos over the years; I like to change it up.
Hair Styling Creme. I picked up Pantene Pro-V Ultimate 10 BB Creme a number of months ago because it was on clearance. This product leaves my hair super smooth. I air dry for a bit, add the cream and let it finish drying.

Flat Iron. I've owned the Nume flat iron for about 6 months or so. It doesn't seem to get great reviews on Amazon, but I have been very happy with it. I previously owned the CHI brand. I was also pleased with the way it worked on my hair. I use my flat iron to add curl and waves to my hair more than I use it to straighten.

Dry Shampoo. It's hard to wash your hair just 2 times a week without dry shampoo. I am a huge fan. Right now I am using Loreal Blow Dry It Blow Out Longwear Spray, but I have also used and liked many other brands.
Finishing Product. When I purchased my NUME flat iron I also received this Argan Oil , so I have been using it after styling my hair and for refreshing it on subsequent days.
The Process
Day 1. Wash hair and air dry. Pull back in ponytail if necessary.
Day 2. Straighten hair or pull it back.
Day 3. Add body to hair by using flat iron to make curls or waves in hair. Use dry shampoo if necessary.
Day 4. Comb out hair a bit. Use dry shampoo and a little argan oil to revive hair. Wash hair that evening.
(This is not a rigid process. I wanted to give you a basic example of how I handle my hair over the course of 4 days.)
Even though I am not washing my hair each day I am showering! A ponytail and a shower cap do the trick!
Some Pictures

A couple side notes
This might not be a good option for you if:
You do a hard core work out every morning. (Although I will say, you probably could get away with a little dry shampoo and a wash every other day.)
You have short hair. I find the longer my hair the better this technique works.
You are grossed out by not washing your hair every day!
I would still challenge you to give this method a try even if you fall into one of the categories listed above. Maybe it won't be the best option, but you won't know unless you experiment a bit. I have not been doing this forever. I have slowly eased into 2 times a week washing with great results.

What about you? Do you wash your hair every day?
Until next time,
Charissa
(This post contains affiliate links, so thenotsobusymom receives a very small commission if you make a purchase through these links.)