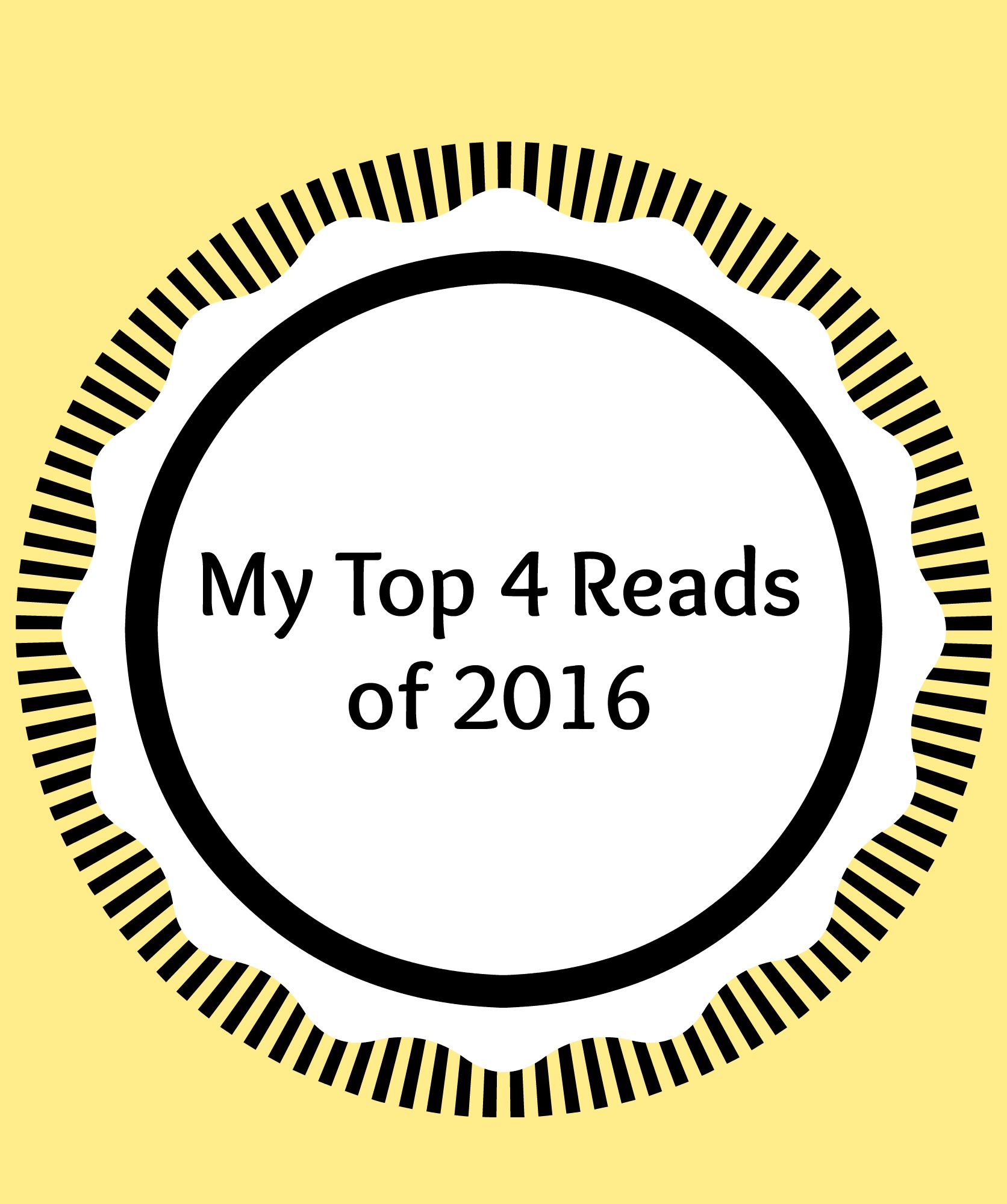 Did you find time to read in 2016? I hope you made time for a good book or 2 or 20 this year! Reading is a great way to slow down and recharge. I tend to read a mixture of non-fiction and fiction, and so I wanted to share my top 4 reads of 2016, 2 non-fiction and 2 fiction.
Non-fiction
Breaking Busy by Ali Worthington. This title jumped out at me right away when I heard Crystal Paine aka Money Saving Mom recommend it. I was so excited to find and read a book that spoke to so much of what I have been thinking about
(for such a long time) and now writing about here on my blog. The tag line for
the book is: "How to Find Peace and Purpose in a World of Crazy", and Worthington does a beautiful job of encouraging and inspiring as she shares her own journey of breaking busy. Even as I type this review I am thinking I will be reading this book again in 2017.
The More of Less by Joshua Becker. I first heard about Joshua Becker while listening to an interview with him on
The Simple Show podcast. I was intrigued by his story and ideas and soon after borrowed his book from a friend. Becker writes at becomingminimalist.com and in this book he shares his family's journey to minimalism and ways that all of us can get more out of life by having less. Like Breaking Busy, The More of Less is really about intentional living, so it appealed to me right away.
Fiction
Dear Mr. Knightly by Katherine Reay. This was another recommendation from Money Saving Mom. (Crystal Paine is often my go-to for book suggestions.) I love a good story that quickly draws me in and has a likeable main
character. Dear Mr. Knightly is just this kind of story! I liked this story so much I read another, Lizzy and Jane, by the author soon after finishing Dear Mr. Knightly. I am already planning to read more from Reay in 2017.
Amy Snow by Tracy Rees. This book was a recommendation from Jennifer L. Scott of The Daily Connoisseur. She
explained the
plot as a treasure hunt, of sorts, and I was intrigued by her description of and excitement about the story. The book is a lengthy 576 pages, but I thoroughly enjoyed every one of these pages as I followed Amy Snow's journey across Victorian England.
What about you? Do you enjoy non-fiction or fiction? What were some of your top reads in 2016?
Until next time,
Charissa
(This post contains affiliate links, so thenotsobusymom receives a very small commission if you make a purchase through these links.)