I'm back with another DIY. I mentioned in my previous DIY post that I am not much of a DIYer. That is still true, but it hasn't kept me from trying (very simply) to create nice items for a small cost. Dollar Tree is almost always my go-to when I am trying to keep the cost down.
At a recent trip to the Dollar Tree I found a faux succulent. I have purchased a couple of these in the past and found another after a few months of not finding any in the store.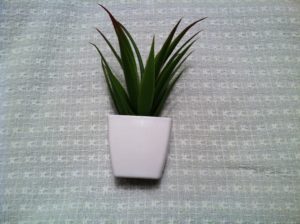 The white has a nice clean look to it and is a complete upgrade from the ugly brown containers they previously sold, but I was leaning towards a different look.
My answer to change the look of the container? Duct tape! Do you sense a trend? I used duct tape in my previous DIY, too. I found a very cool duct tape design and thought it would be perfect for this project.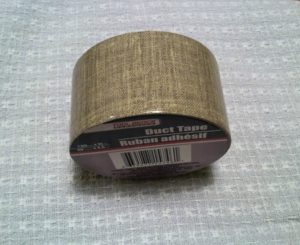 The tape totally caught my eye with its basket weave/burlap look. It's so fun to find so many unique duct tape designs at the Dolllar Tree.
I cut pieces of the tape and carefully placed them around the sides of the white container. There was some overlap, but I worked slowly and smoothed corners and edges.
The end result was not perfect (but I'm not going for perfect). I was happy with the final result.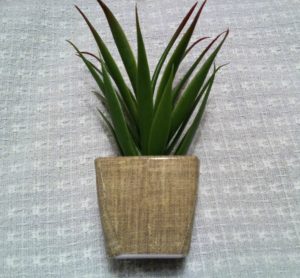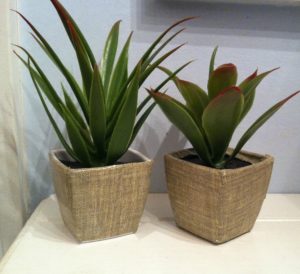 What about you? Have you attempted any DIY projects recently?
Until next time,
Charissa