I try to encourage someone who is looking to be less busy but is unsure of where to start to consider two broad areas of life: life inside and outside the home. Once you think about life in these two broad areas, you can begin to consider your priorities and make necessary changes.
When it comes to life inside the home, you might wonder what kind of busyness occurs there. It is true, though, that some of the busyness of life can come from what goes on inside the home. It's not all bad and much of it is very necessary. Finding ways to make things less busy inside the home contributes to an overall life that is more full (and less busy).
(This post contains affiliate links, so thenotsobusymom receives a very small commission if you make a purchase through the links.)
Let's look at 3 simple ways to make life less busy inside the home.
1) Declutter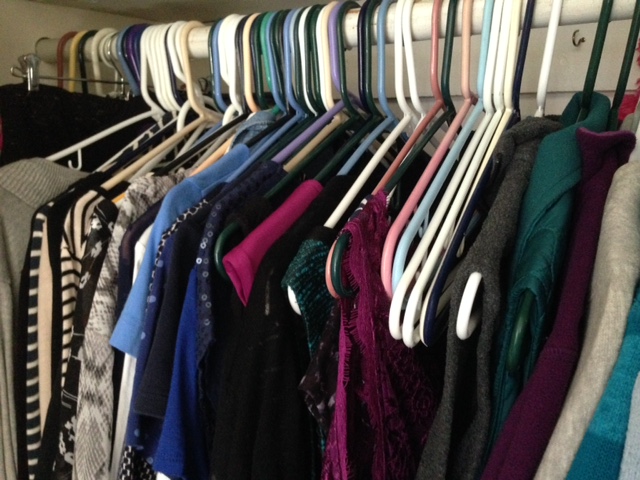 A lot of time inside the home can be spent cleaning, organizing, and tidying. Less time can be spent on these activities when we begin to take the time to declutter.
Our stuff takes up space. Our stuff needs to be maintained and managed. Because of this, our stuff takes up our time. Less stuff means less to manage and that means more time for other people and activities.
There are a variety of methods for tackling clutter. You can take a room by room approach, or you can tackle your clutter by category. However you choose to take on this task, you will see results that spill over positively into all areas of your home life.
A few book suggestions for inspiration:
the life-changing magic of tidying up by Marie Kondo
Organized Simplicity by Tsh Oxenreider
The More of Less by Joshua Becker
2) Establish Routines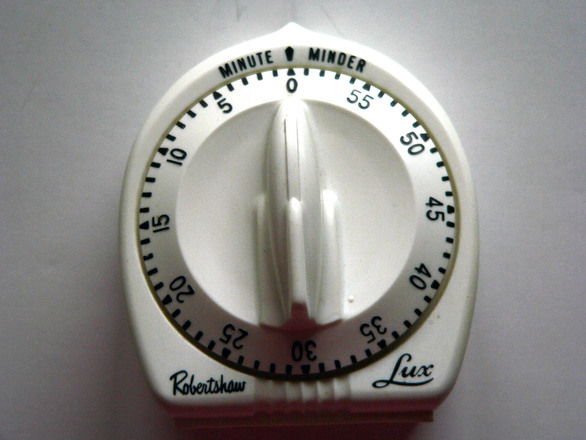 Once you have taken some time to declutter, routines can help you maintain the order you have worked to create.
I'm not going to go into the specifics of what your routines might look like in this post, but I will share that routines such as: morning, cleaning, laundry, dinner prep, and evening will help contribute to more ease and less busyness in the home. These routines keep things "running", if you will.
For more about routines check out these blog posts:
5 Tasks To Do Before Bedtime to Prepare for the Next Day
The One Household Chore I Try to Do Every Day
Quick Tip: Make School Lunches While You Cook Dinner
3) Enlist Help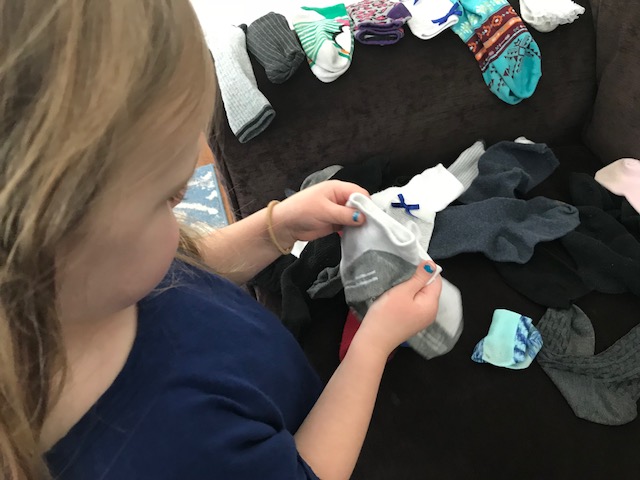 You could definitely enlist professional help and that might be a good choice for you. If it is a good financial and practical choice for you, then go for it.
The help I prefer is already living in my house! My husband and I encourage our children to be a part of the housekeeping that must occur to keep our home running smoothly. Our children have paid chores. Our children have tasks they are asked to do just because. Our children are in our family and are expected to contribute.
Is this always easy? No. Do they sometimes complain? Yes. But I am okay with that. Their help is needed now to lessen the load. Their help is also growing in them character and maturity for the future.
For more about chores:
Kids & Chores (Blog Post)
Cleaning House by Kay Wills Wyma
Life inside the home can have a busyness to it, but I hope that the ideas I shared today help lessen and lighten your load.
What about you? What do you do to make life less busy inside your home? I would love to hear from you, so drop me a comment below!
Until next time,
Charissa