Earlier this week I shared a very basic meal planning post. I believe that meal planning is a great option for those looking to make life just a little less busy.  A little planning goes a long way in saving you time and money.
Today I want to share 5 Meal Planning Tips expanding a bit on my prior post.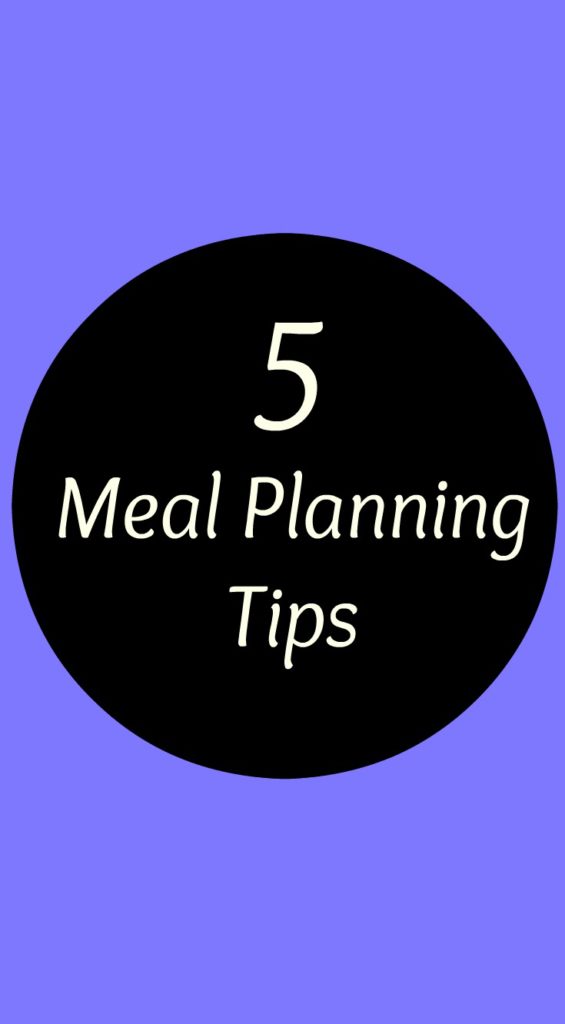 1.Check your cupboards & fridge. Look in your cupboards and fridge before choosing your meals for the week. You may find canned goods that inspire a chili recipe. Maybe there is meat or veggies that can be used in a casserole. You might even have enough ingredients to make a complete meal.
2. Consult your store flyer. Your store flyer can provide direction as you pick meals for the week. If ground chicken is on sale you can add chicken burgers to the week's plan. If you see a great deal on pasta and sauce then add an Italian dish to the menu. The store flyer can inspire ideas and help you choose inexpensive items for low-cost meals.
3. Don't be afraid of repeats. Families have their favorites: Mom's meatloaf, a tasty lasagna or burger and fries. You know which meals your family loves and talks about to their friends. It's okay to have the same meal week after week. If your family loves baked macaroni and cheese then maybe you add it to the menu every Tuesday. It's one less meal you need to think about each week.
4. Consider your leftovers. If you make a large enough portion of a certain meal then you can eat it again in one of the upcoming meals. You might even wait until the end of the week and eat all the leftovers from earlier in the week (making a buffet of sorts). You could also use leftovers from one meal to create another meal. If you made shredded chicken over rice one night perhaps you can use the leftover chicken in tortilla wraps with black beans and tasty toppings.
5. Make your grocery list. A list of meals is great, but don't forget to then make your grocery list. Going to the store with only a list of the meals will make for some disorganized shopping trips. Write down your meal ideas, consult the recipe noting the ingredients, and then add those ingredients to your grocery list.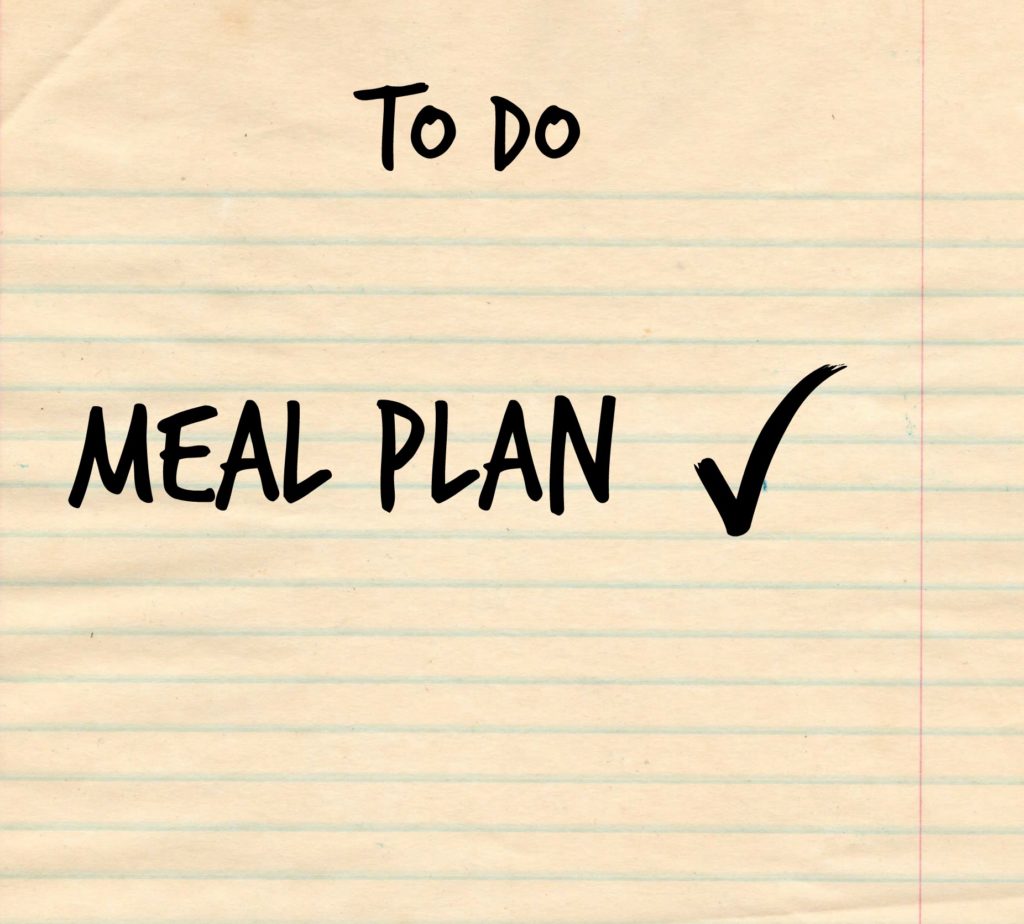 I hope these tips are a help to you as you make meal planning a part of your weekly routine.
What about you? What are some of your meal planning tips? Share them in the comments; I would love to hear from you!
Until next time,
Charissa