If you have followed my blog for even a short amount of time then you are aware that I am a big Dollar Tree fan. The Dollar Tree is definitely my go-to-spot for birthday party supplies. If you are planning any sort of party or event it really is a great money-saving option. With Memorial Day and 4th of July right around the corner, the Dollar Tree's patriotic party supplies are a great choice for your own red, white and blue celebration!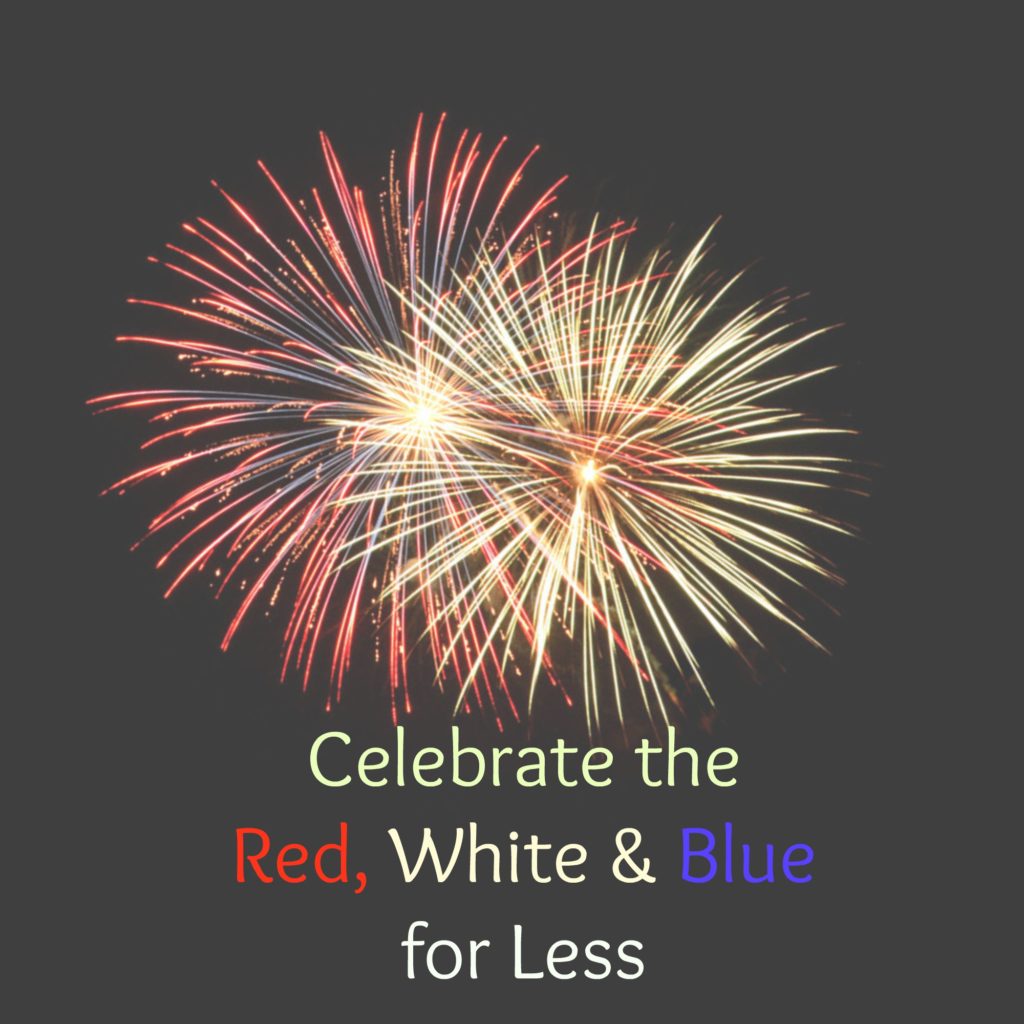 **I was compensated for this post. This post also contains affiliate links and I will be compensated if you make a purchase after clicking on my links.**
Here are some of the patriotic party supplies you can find at your local Dollar Tree:
Decorations
You can quickly and affordably decorate any space with wall decorations, table centerpieces, banners, balloons, pinwheels, decorative bows, LED lights, and so much more. It only takes a few items at a great price to bring some festive red, white and blue to your party space.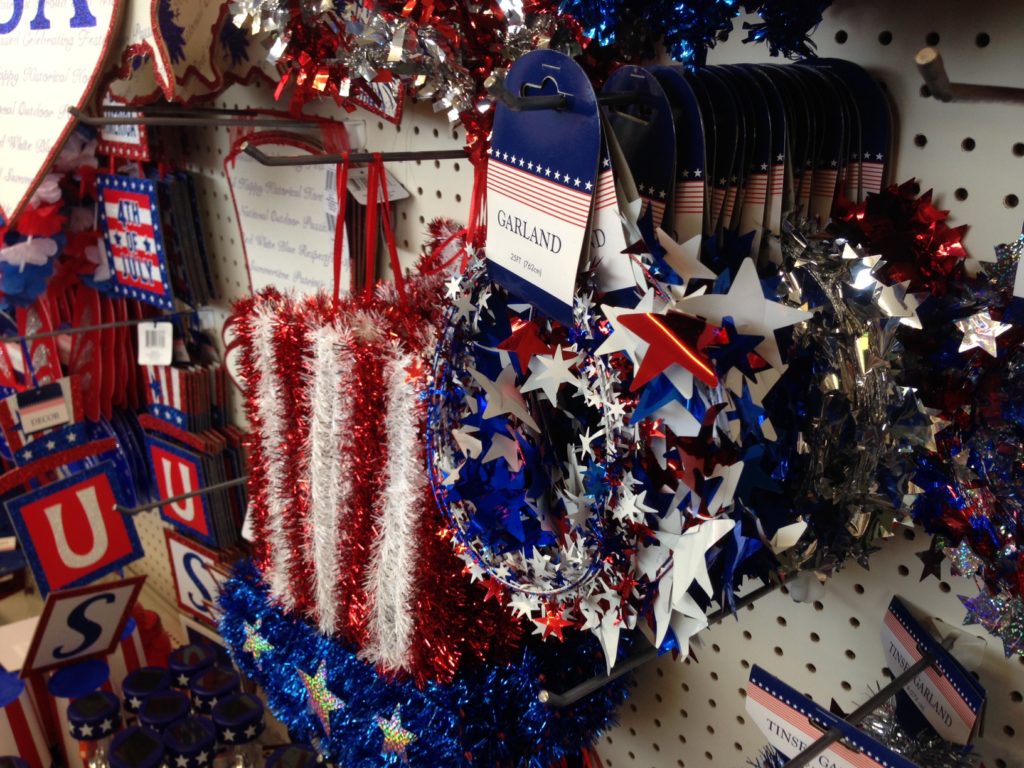 Paper Goods
You can find any and all paper goods needed to serve up tasty treats for your guests. You can mix up the red, white and blue or choose from various patterned prints. At the Dollar Tree you can find: napkins, cups, plates, bowls, silver ware and more. You can't beat $1 when it comes to getting your red, white and blue party goods.
Accessories
How fun to be able to wear patriotic flip flops as you host your party! You can even pass out a few wearable goodies to your party guests including: sunglasses, bandanas, leis, headbands, hats and more.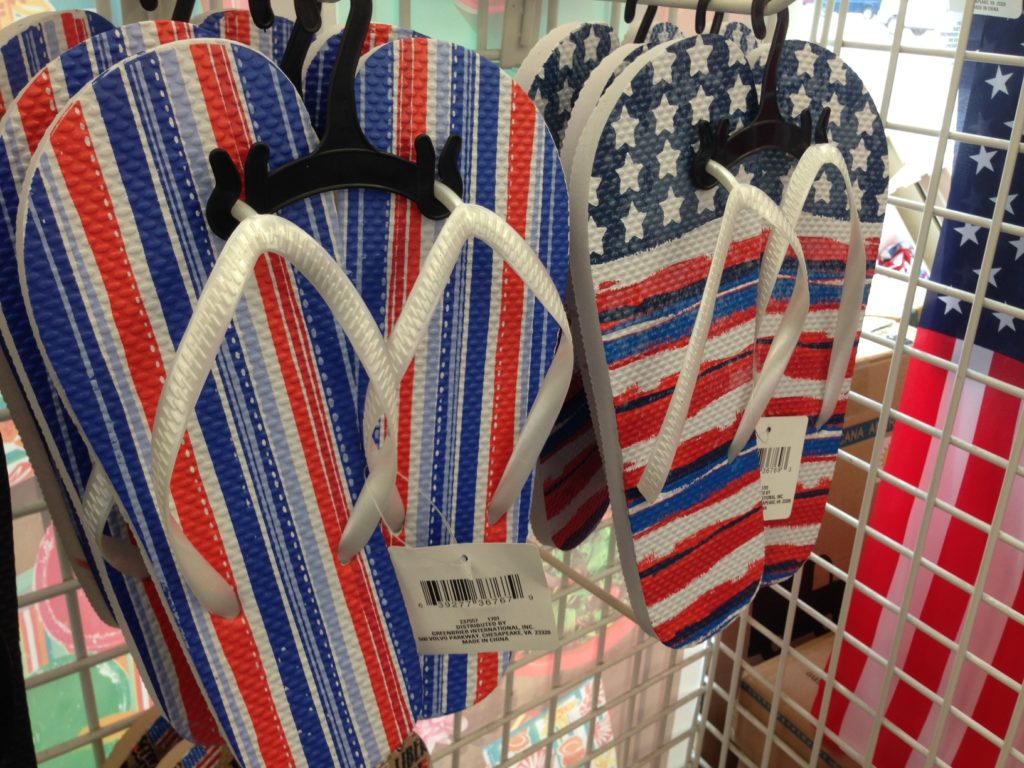 If you can't find what you are looking for in your local store, check online!! You can even choose to have the items shipped free to your store.
Throwing a party or hosting a get-together can be done easily without too much hassle or money. All it takes is a quick trip to the Dollar Tree, and you'll be on your way to hosting your red, white and blue celebration!
What about you? What party supplies do you like to get from the Dollar Tree? I would love to hear from you, so leave me a comment below.
Until next time,
Charissa